I just got the July 2006 issue of Mustang Times, the magazine of the Mustang Club of America and it had an article on the last show I attended. As I looked through the pictures included in the article, I was pleased to see that my car was there! It was a one page article with several shots from the show.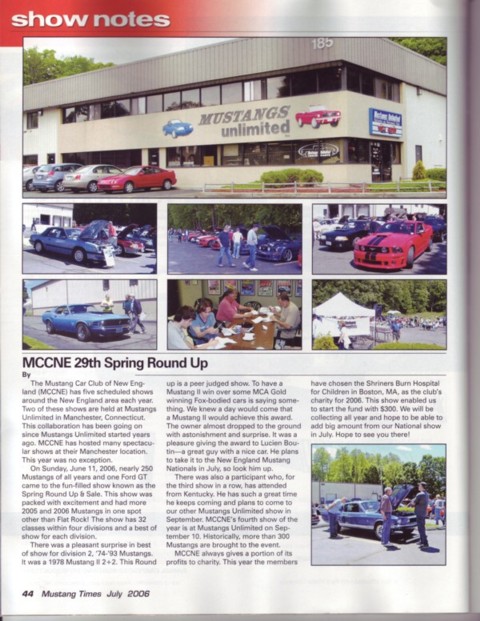 Well, what do you mean, you don't see my car? It's certainly there. Maybe you should take a closer look. Here's a hint as to where you should look.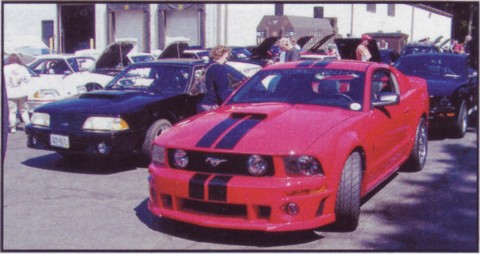 Still, nothing, huh? Look really closely.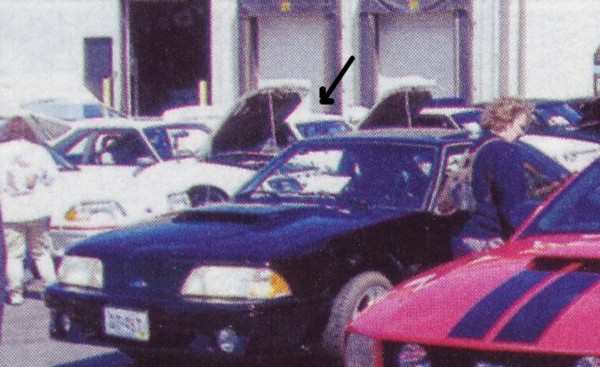 Now, you can't miss it, right?
Ah well, maybe now I can say my car appeared in a magazine even if it was only the hood, windshield and trunk lid. Seriously, it was nice to see coverage of the show in this magazine. The Mustang Times has been criticized in the past for too much focus on the South. It's nice to see that they really do have equal coverage of the country when they cover our "little" show.