I have been working in the garage making improvements...improvements in the garage, not my car. It's been pretty cold out there (~35F) for the last month so most of the action happened in November and December. I had insulated and drywalled it a couple of years ago and finally decided it needed to be painted. I spent almost every free minute over the course of a months time taping, priming and painting it. It is a two and a half car garage and I did it one side at a time. I put up a temporary plastic wall between the sides in order to keep the dust contained. The result came out pretty good.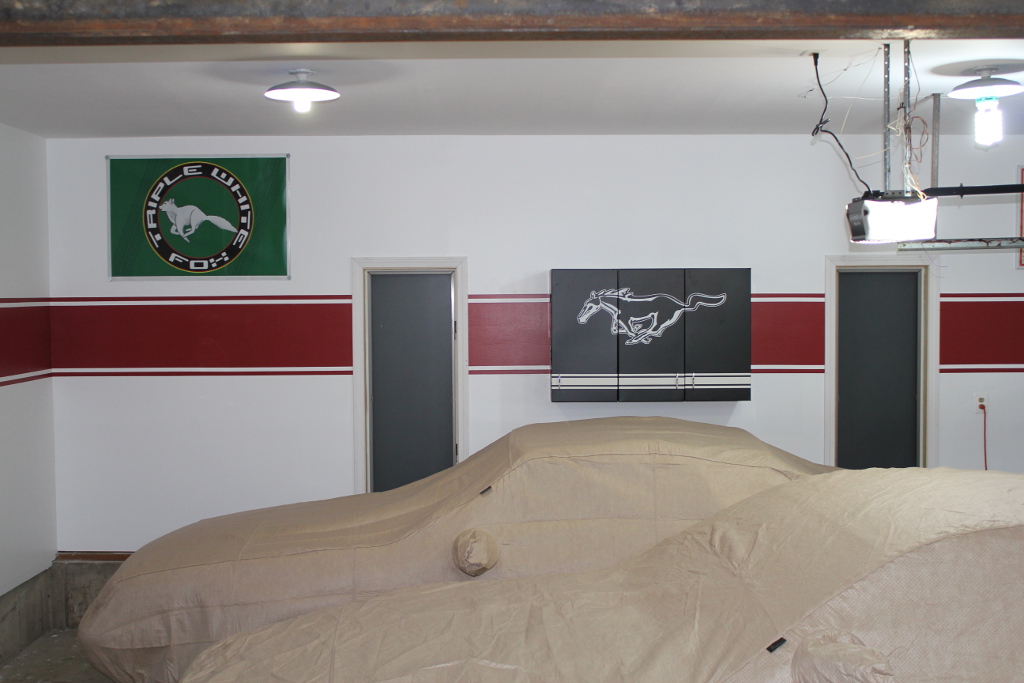 Based on where it started before drywall.
Since it has been painted, I have hung some things on the walls with more coming. It is definitely not just a show place. It has two distinct sides. One for the Mustangs and the other for the daily driver. The Mustang side will have wall art and some things on the floor but everything will easily roll out of the way. The daily driver side will have the standard garage treatment - hanging storage for yard tools, ladders, etc as well as a place to park the lawn mower, bikes, etc.
With it being cold, I have only used it to do various car maintenance things on the daily drivers. When warmer weather comes I will be back out there finishing it.
So what have you been doing this winter season?