Keith's 1988 Mustang LX Restoration
I posted about this on the TWF Facebook page a little while ago. I realize that we're all not Facebook users so I thought I should share it here as well.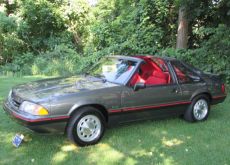 I was recently pointed to an incredibly documented story of the restoration of a 1988 Mustang LX 5.0 Hatchback/t-top car. If you haven't already, you must read it.
Read the full entry