Submitted by

John

on Mon, 12/09/2019 - 19:53
Unique Mustang Feature Car parts for a Triple White.
2 new floor mats
8 new center caps
2 dealer promo cards
1 Ford demo cassette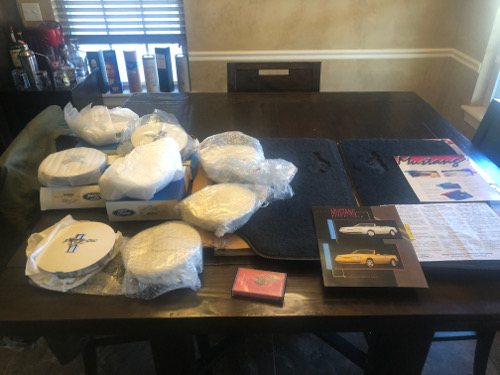 These are all obsolete parts that Ford no longer carries and no one reproduces. Perfect for your show car or restoration. $1,000 for the lot.
Contact <removed>