If you haven't already seen it, the Carlisle Invitational vehicle list has been published. As previously known, Building T will host a display of Mustang special editions. From the published list, it looks like there will be a lot of great fox-bodies including 5 that are our favorite - feature cars, mine included. Here's the section of the guide that contains those cars.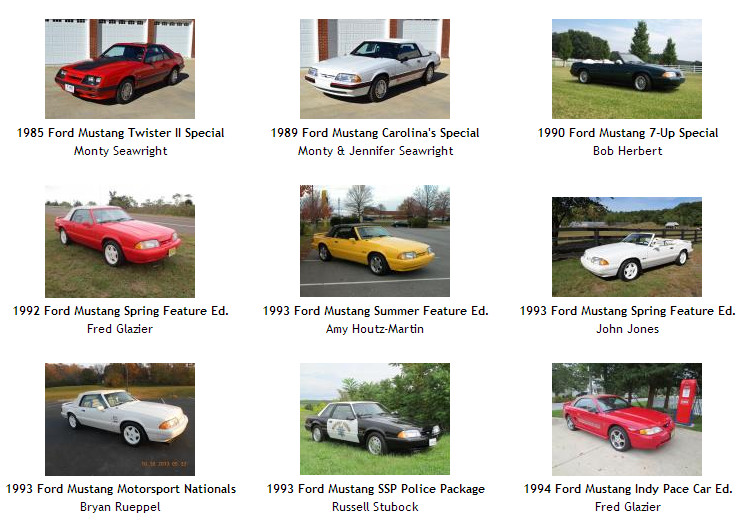 Amy is a member of this site. Her 1993 is great and won first place in Carlisle in 2013. Bob is a friend of this site. His 1990 won third place in 2008 and 2nd place in 2010.
I've heard mention of the Ford Motorsports National triple white owned by Bryan Rueppel and can't wait to see it in person. I also am eager to see Fred Glazier's 1992.
The full Invitational list is here.
Discuss in the forums