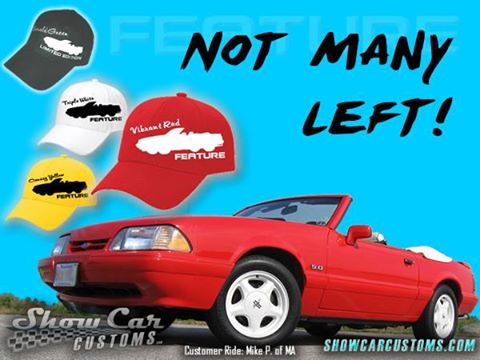 I saw a post by Joe at Show Car Customs over on the Mustangs Feature Cars Facebook page that he only has very few Feature Car hats left -
I only have 2 red left, 3 yellow, 3 green and few white left. Available here: https://showcarcustoms.com/marketplace/shop/headwear When I release the new updated store, I'm thinking I may add another Feature product. Not sure what, so if you have any ideas, let me know!
I have the white one and I have to admit that I've never warn it. Rather, I display it with my car at shows. Order yours today while he still has some left.